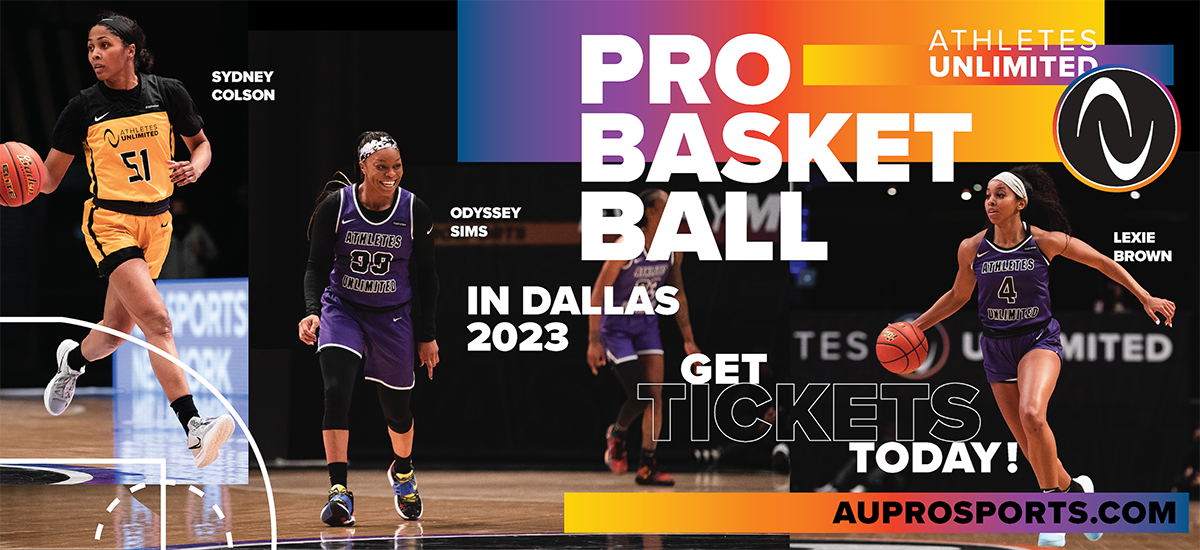 Athletes Unlimited Basketball
Athletes Unlimited Basketball
Feb. 23 - Mar. 25
Athletes Unlimited Basketball
Date

Feb. 23 - Mar. 25

Venue

Fair Park Coliseum

Ticket Prices

$15-$35*

On Sale

On Sale Now
Event Details
Athletes Unlimited Basketball is a women's professional basketball league in the United States. The league features 44 of the best women's professional basketball players in the world.

SHORTER SEASON. HIGHER STAKES. MORE OPPORTUNITY.
Five weeks of nonstop action, where the teams change weekly and every play is an opportunity to win.

Athletes Unlimited is providing more opportunities for women to play professionally in the U.S. and also giving WNBA players the option to remain in the U.S. year-round.

PLAYER-DRIVEN DECISIONS
Off the field, the athletes recruit fellow pros, create league rules, and retain equity in the league. On the field, the top four players become new captains each week and draft their teams from scratch for each week's games.

ANYONE CAN SCORE BIG
In our new radical scoring system, every player can lose or win points during every game. Athletes score points as individuals and as a team to win MVP titles and cash bonuses. Each week, players and fans get a chance to vote for their MVP.
Additional Ticket Information
Each game day is a doubleheader, and your ticket is good for both games!
*All tickets are subject to applicable fees.