CARNE Y ARENA
Virtually Present, Physically Invisible
Now - May 8
CARNE Y ARENA
Virtually Present, Physically Invisible
Date

Now - May 8

Venue

Food & Fiber Pavilion

Ticket Prices

$35-$45

On Sale

On Sale Now
Event Details
Alejandro G. Iñárritu's Academy Award®-winning virtual reality experience CARNE Y ARENA (Virtually present, Physically invisible) explores the human condition of immigrants and refugees.
CARNE y ARENA is a groundbreaking and immersive solo virtual reality experience designed for one visitor at a time to circulate while limiting interactions and respecting distances safely and comfortably. It will be open to the public Thursday - Sunday, 11 am to 8 pm CST.
The experience is a twenty-minute solo journey centered around a multi-narrative virtual reality sequence based on true accounts of Central American and Mexican refugees. Lines between subject and bystander are blurred and bound together through state-of-the-art immersive technology as visitors walk in a vast, sand-filled space and witness a fragment of a refugee's journey.
Called by critics "a must-see" and "genius" and described by attendees as "life-changing" and "powerful", CARNE Y ARENA is presented for the first time in Texas, after numerous sold-out runs in the U.S. and abroad.
"Mind-blowing." -Colorado Sun
"Must-see." -La Presse
"You come out of it changed, transformed." -Radio Canada
"It's easily one of the most intense artistic experiences I've ever had. Genius." -The Denver Post
"Inarritu and Lubezki have created a deeply affecting, emotionally engaging artwork in a new medium that will not soon be forgotten." -Forbes
Originally presented at the 70th Cannes Film Festival, CARNE Y ARENA (Virtually present, Physically invisible) was the first VR experience ever chosen as part of the festival's Official Selection. Iñárritu was also presented a special Oscar® by the Academy "in recognition of a visionary and powerful experience in storytelling."
"During the making of this project, I had the privilege of meeting and interviewing many Mexican and Central American refugees," Iñárritu said. "Their life stories haunted me, so I invited some of them to collaborate with me on the project. My intention was to experiment with VR technology to explore the human condition in an attempt to break the dictatorship of the frame—within which things are just observed—and claim the space to allow the visitor to go through a direct experience walking in the immigrants' feet, under their skin, and into their hearts."
CARNE Y ARENA is produced by PHI Studio, Emerson Collective, Legendary Entertainment, and Fondazione Prada and presented in Dallas in association with the Nasher Sculpture Center and the George W. Bush Presidential Center.
The minimum age required is 13 years old.
Additional Ticket Information
Ticketing Information
Thursdy - Friday:
11a.m. – 1 p.m., 5 p.m. – 9 p.m. -- $45
1 p.m. – 5 p.m. -- $35
Saturday - Sunday:
Visitors will complete their ticketed experience individually.
Please arrive at least 15 minutes before your scheduled entry time.
Latecomers cannot be admitted; tickets may be rescheduled no more than once. Exchanges do not include a refund of the difference in ticket prices.
No refunds. All sales are final.
We are committed to the health and safety of our guests. Face masks are required for all visitors and staff of CARNE Y ARENA.
Waiver and release of liability will be available on-site and must be signed before participating. For visitors ages 13 to 15, a guardian must be present to sign the waiver and release of liability at the time of the visit. We recommend that visitors arrive at least 15 minutes prior to their appointment time.
CARNE Y ARENA is a virtual reality work that is highly immersive and can feel extremely realistic, including experiences with firearms.
No photography or other documentation of the work is permitted.
Carne Y ARENA follows a meticulous protocol of hygiene measures: all gear, including the headsets, are carefully disinfected with an ultraviolet machine for efficient sterilization between each visitor. Due to the complex technology employed, the installation may require unplanned maintenance; resulting in delays or cancellation.
CARNE Y ARENA is not recommended for individuals with claustrophobia, heart conditions, back conditions, a history of seizures, epilepsy, and/or sensitivity to flashing lights.
The installation is accessible to those with reduced mobility, although additional assistance may be required.
Parking is included in the purchase of your ticket. Please park in Lot 3E located on the corner of Parry Ave and Washington Ave.
We are committed to the health and safety of our guests. Face masks are required for all visitors and staff of CARNE y ARENA.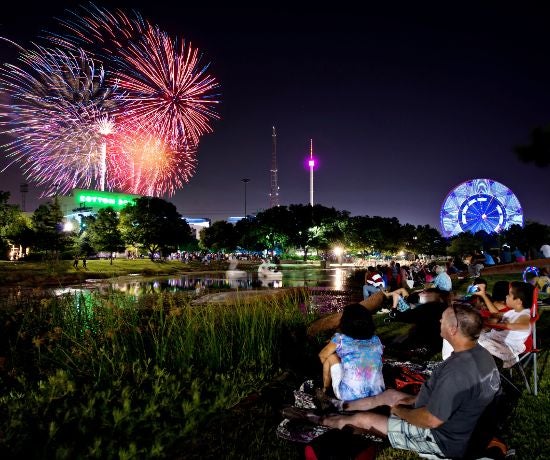 Presented by Regions Bank
Fair Park
Event Starts
4:30 PM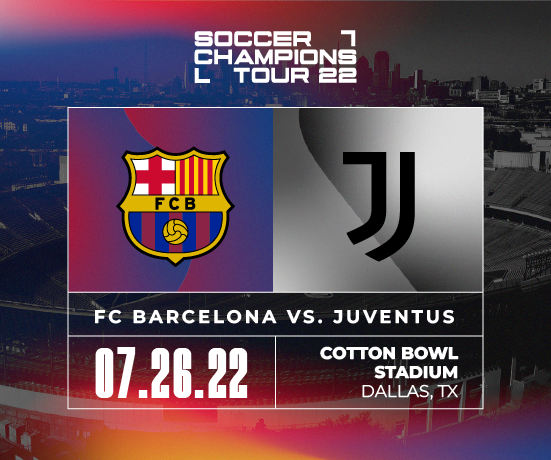 Soccer Champions Tour
Cotton Bowl® Stadium