Dallas Pride Music Festival
June
4
, 2022
Dallas Pride Music Festival
Date

June

4

, 2022

Venue

Fair Park

Event Starts

11:00 AM

On Sale

On Sale Now
Event Details
Dallas Pride is back with its 2022 celebration to raise awareness and celebrate the LGBTQ+ community. This year's events will take place Saturday and Sunday, June 4 and 5. Dallas Pride weekend will include the highly anticipated Dallas Pride Music Festival, the Family Pride Zone, Teen Zone, and Corona Alan Ross Texas Freedom Parade. Both events will be held at the Fair Park (Centennial, Automobile buildings, and Esplanade).
Kickoff Dallas Pride weekend on Saturday, June 4, and enjoy the outdoor and indoor stage with their headliners and local entertainment. The festival will have over 200 vendors and a variety of food and beverages available for purchase.
During the Dallas Pride Music Festival, make your way to the Family Pride Zone. This area is designed for family fun and includes bounce houses, face-painting, entertainment for the kids, and the Pride Train ride. Don't forget the Teen Zone; which allows the LGBTQ youth a safe environment and offers live entertainment, climbing walls, mechanical bulls, bounce houses, and vendors geared toward supporting the LGBTQ youth.
Dallas Pride is a tax-exempt charitable organization under Section 501(c)(3) of the Internal Revenue Code. Our organization is dedicated to producing events that promote a diverse, inclusive and positive image of the LGBTQ community for more than 39 years.
Follow @DallasPride on Facebook and via the organization's website, www.DallasPride.org, for more information.
Additional Ticket Information
Children Ages 12 and under: FREE ADMISSION

Yes, all ages can attend.

Children 12 and under are free at the Festival. Paid admission tickets are required for ages 12 and up. The parade is free for all to attend. Children are always welcome, but we leave it up to the parents for discretion on children attending.

Both the Pride Festival and Parade are a little more risquè than other events. We encourage parents to take this into consideration. The Festival will have a Teen Zone and a Family Pride Zone where age-friendly events are offered.

Ages: 13 - 19 - $5.00 ADMISSION
Ages 20+ - $10.00 ADMISSION
No other discounts are currently offered
Box Office
Box Office will be open at 10:30 AM

Box Office Locations: Fair Park Station/DART, Centennial, and Hall of State Court of Honor

Cash and Credit Cards will be accepted at Box Office day-of-event
Centennial and Vendors | 11am-7pm

Teen Pride and Family Pride | 11am-6pm

Esplanade Festival & Concerts | 11am-9pm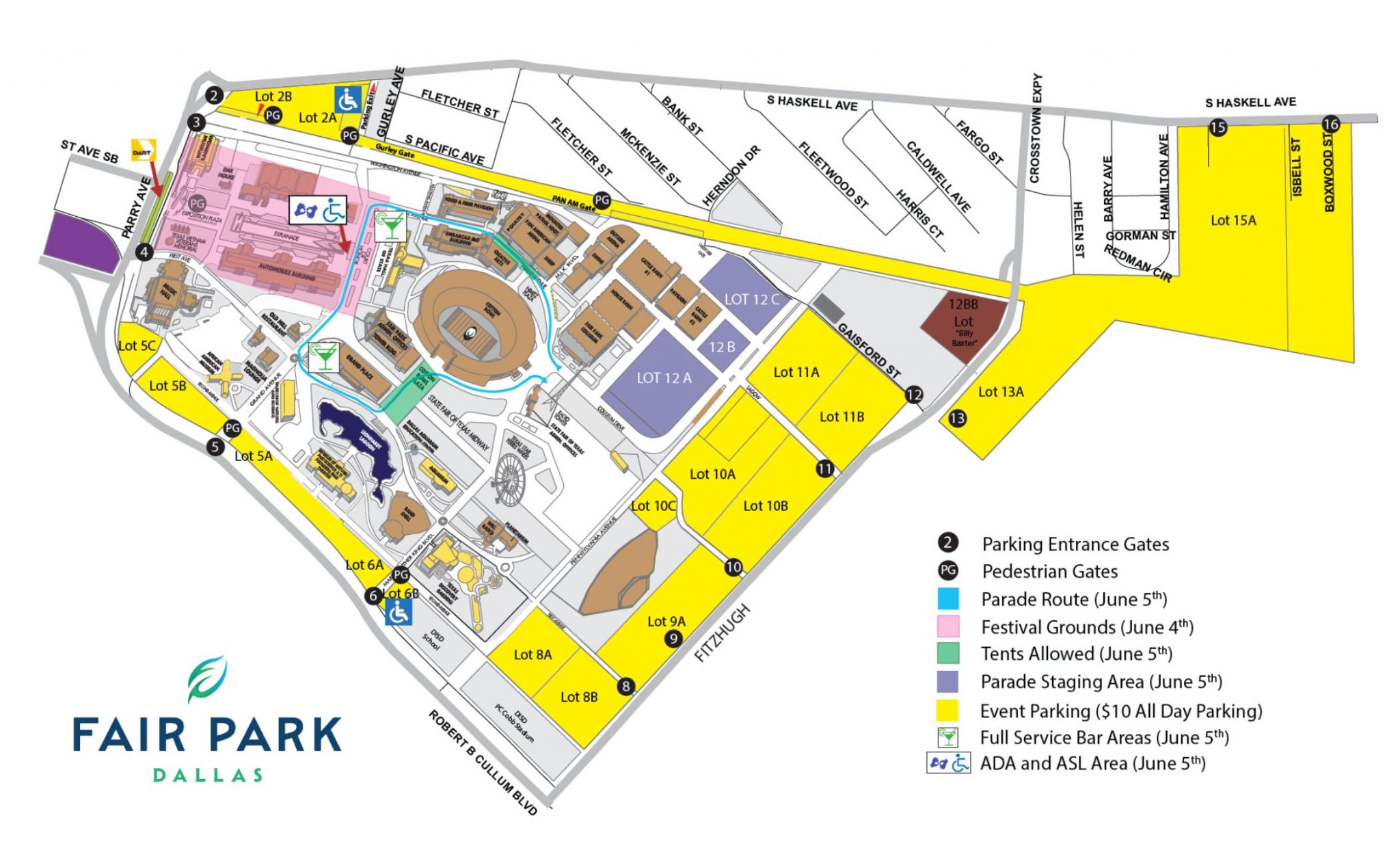 SELF-PARKING
On-site self-parking will be available at Fair Park for $10 per day.
Saturday Parking is available at Gates 2, 5 & 6
Please enter through Gate 2 located on Parry Ave and Gates 5 & 6 located on Robert B Cullum Blvd.
Parking gates will open at 9:00 AM on Saturday.
TAKING THE DART
DART will operate on a Saturday schedule for Festival day and a Sunday schedule for Parade day. There is no TRE service on Sunday. visit https://www.dart.org/ to plan your trip.
RIDESHARE DROP-OFF LOCATION
The rideshare drop-off location is located at Parry Lot on the corner of Parry Ave and 1st Avenue
TRAM SHUTTLE
Tram Shuttles: 10 am – 10 pm
Pick-up location 1 at Pan-American Building Gate and drop-off at Gurley
Pick-up location 2 at 2nd & Pennsylvania and drop-off at Big Tex
Click here for event transportation and parking information.
The event along with the park will not have wheelchairs available for rent. Please bring your own support equipment.
ASL will be available during the event.
Outside Food and Beverage of any kind
Banners, signs
Streamers
Bottles, cans, or flasks
Coolers (ice chests) or containers.
Weapons of any type, including but not limited to: guns, firearms, ammunition, brass knuckles, billy clubs, blackjacks, kubatons, knives or blades of any length, and self-defense sprays (mace)
Stun guns and tasers
Explosives, fireworks, smoke bombs, fuels, lighter fluids, or any flammable item
Tripods, Monopods, any telescoping device including selfie sticks
Drones or other model aircraft
Hazardous items or materials
Laser pointers or any other object intended to create an optical distraction
Noisemakers of any kind (air horns, whistles, vuvuzelas, etc.)
Tobacco products of any kind, including e-cigarettes
Non authorized vending or vendors
Tents or large umbrellas using a stand
Any other item deemed inappropriate or dangerous by Fair Park/Cotton Bowl® Stadium personnel or the event promoter is at their sole discretion.
Lawn chairs are allowed.
All bags will be subject to search upon entry to the festival and parade.
Concession stands will be located at the Hall of State Court of Honor, Automobile Building, and Centennial Hall.
Portalets/Restrooms will be dispursed across the parade perimeters as well as located in the Automobile Building and Centennial Hall.
First Aid is located inside Centennial Building next to the Men's Restrooms.
Lost and Found is located inside Automobile offices with glass windows across from the women's restroom. Please seek Security to assist with Lost & Found for the festival.
Dogs are allowed only and must remain on a leash for the entire duration of the event.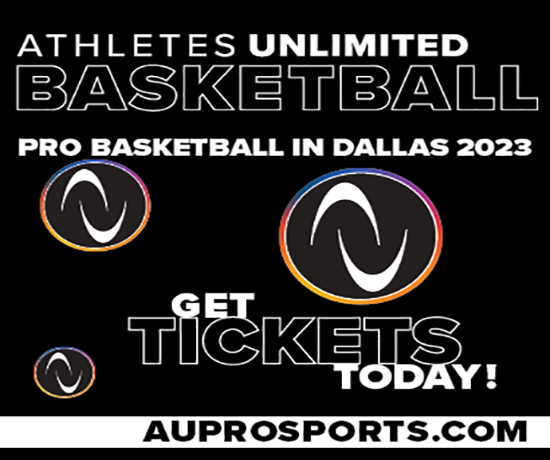 Fair Park Coliseum
Event Starts
5:00 PM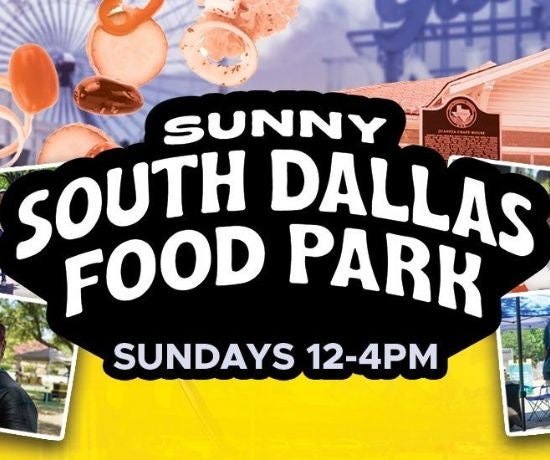 Grand Place
Event Starts
12:00 PM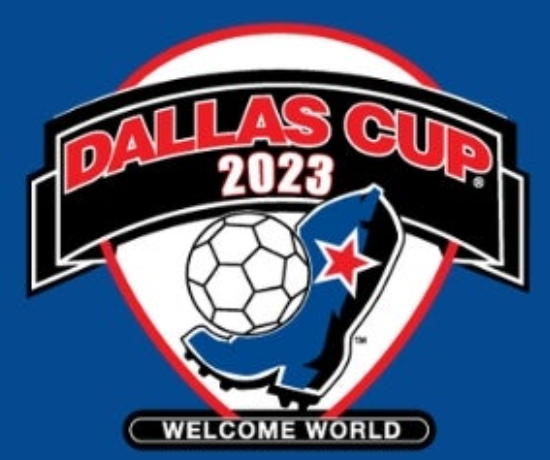 Cotton Bowl® Stadium
Event Starts
12:30 PM