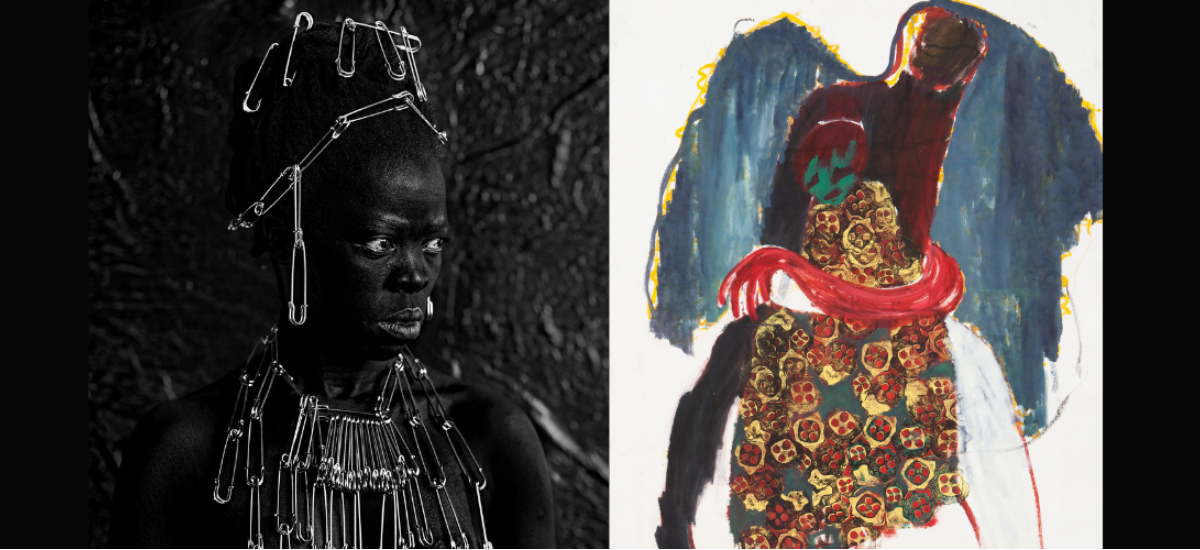 'If You Look Hard Enough, You Can See Our Future' - Nando's Art Collection World Debut
'If You Look Hard Enough, You Can See Our Future' - Nando's Art Collection World Debut
Now - Oct. 22
'If You Look Hard Enough, You Can See Our Future' - Nando's Art Collection World Debut
Date

Now - Oct. 22

Venue

African American Museum

On Sale

On Sale Now
September 26

|

Tuesday

at 11:00AM

11:00 AM

Buy Tickets

September 27

|

Wednesday

at 11:00AM

11:00 AM

Buy Tickets

September 28

|

Thursday

at 11:00AM

11:00 AM

Buy Tickets

September 29

|

Friday

at 11:00AM

11:00 AM

Buy Tickets

September 30

|

Saturday

at 11:00AM

11:00 AM

Buy Tickets
October 1

|

Sunday

at 11:00AM

11:00 AM

Buy Tickets

October 2

|

Monday

at 11:00AM

11:00 AM

Buy Tickets

October 3

|

Tuesday

at 11:00AM

11:00 AM

Buy Tickets

October 4

|

Wednesday

at 11:00AM

11:00 AM

Buy Tickets

October 5

|

Thursday

at 11:00AM

11:00 AM

Buy Tickets

October 6

|

Friday

at 11:00AM

11:00 AM

Buy Tickets

October 7

|

Saturday

at 3:00PM

3:00 PM

Buy Tickets

October 10

|

Tuesday

at 11:00AM

11:00 AM

Buy Tickets

October 11

|

Wednesday

at 11:00AM

11:00 AM

Buy Tickets

October 12

|

Thursday

at 11:00AM

11:00 AM

Buy Tickets

October 13

|

Friday

at 11:00AM

11:00 AM

Buy Tickets

October 14

|

Saturday

at 11:00AM

11:00 AM

Buy Tickets

October 15

|

Sunday

at 11:00AM

11:00 AM

Buy Tickets

October 16

|

Monday

at 11:00AM

11:00 AM

Buy Tickets

October 17

|

Tuesday

at 11:00AM

11:00 AM

Buy Tickets

October 18

|

Wednesday

at 11:00AM

11:00 AM

Buy Tickets

October 19

|

Thursday

at 11:00AM

11:00 AM

Buy Tickets

October 20

|

Friday

at 11:00AM

11:00 AM

Buy Tickets

October 21

|

Saturday

at 11:00AM

11:00 AM

Buy Tickets

October 22

|

Sunday

at 11:00AM

11:00 AM

Buy Tickets
View All Showings
Event Details
African art lovers, art enthusiasts and artists, international collectors, and connoisseurs of African cultures are invited to the 'If You Look Hard Enough, You Can See Our Future' 2023 art exhibit which features nearly 90 pieces from more than 60 emerging, mid-career and established artists.

Some of the most notable Southern African-based artists will have work on display, including Zanele Muholi, Kudzanai Chiurai, Claudette Schreuders, Patrick Kagiso, Igshaan Adams, Stephen Hobbs, Anastasia Pather, Penny Siopis, William Kentridge, Portia Zvavahera, and Samson Mnisi. These artistic perspectives, both real and imagined, help shape an understanding of the South African milieu and its transformation over the last seventy years. These works were all created in South Africa between 1948 and 2020, and while they are bound by a specific time and place, they chronicle universal issues that touch us all: love, loss, and hope for a better future.

The exhibition will remain on display through October 22.

This exhibition from Nando's Art Collection offers a breathtaking, polychromatic glimpse of humanity through the creative lens of South African artists. With over 25,000 artworks in the Nando's Art Collection to choose from, this exhibition underscores the Collection's particularly strong holdings in portraiture, cityscapes, landscapes, and colorful abstractions.

#SeeOurFuture opens at the African American Museum during the 10th Anniversary of Dallas Arts Month.