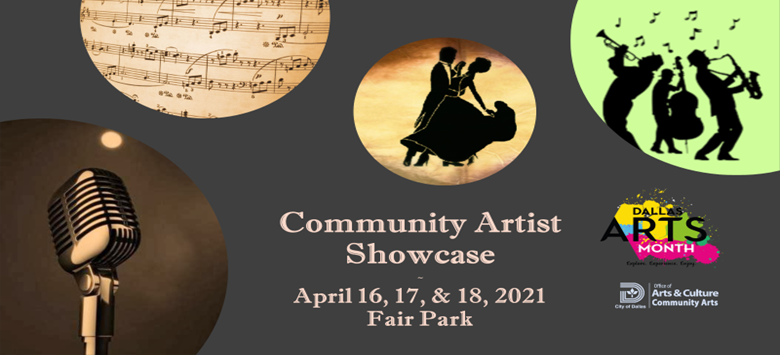 OAC Community Artist Showcase
OAC Community Artist Showcase
April
17
-
18
, 2021
OAC Community Artist Showcase
Date

April

17

-

18

, 2021

Venue

Band Shell

On Sale

On Sale Now
Event Details
The Office of Arts and Culture's Community Arts presents "The Community Artist Showcase"*. This three-day event will highlight artists currently on the Community Artist Program Roster. Each day will feature a different artistic discipline to include music, dance, spoken word, and more. See the more info section below for a list of performers.
Tickets are free of charge, but you must register to obtain entry. This Arts Month celebration promises to be full of great family fun, so get your tickets early and join us as we experience Dallas art and culture at its finest!
Social distancing measures will be observed by limiting entrance only to those pre-registered. Masks are required in public areas.
Due to expected inclement weather on Friday, April 16, the Friday night Community Artists Showcase at the Fair Park Band Shell has been canceled. The showcases on Saturday, April 16 and Sunday, April 17 will still take place.
Ticketholders for Friday will be able to attend the Saturday, April 17 or Sunday, April 18 Community Artist Showcase with their current tickets.
The remaining show dates will now be General Admission with no assigned seats, but will remain Socially Distanced in Pods.

Additional Ticket Information
Tickets are free of charge, but you must register to obtain entry.
Rhianna Mack
Bhuvana Venkatraman
Ollimpaxqui
Terrance Johnson
Indian Cultural Heritage
The Flame Foundation
Mitotilitztli Yaoyollotli
Michelle Gibson (Second Line)
Micaela Tillet
Jiles King
Alicia Holmes
Nelson Cruhigger
Shonna Paul (Verb Culture)
Jennifer Gonzales
Renee Miche'al Jones
Anita Martinez
Bandan Koro

On Wednesday, March 10, 2021, the State of Texas lifted COVID-19 restrictions. The safety and well-being of our guests, employees, and partners remains our top priority. After careful consideration and out of an abundance of caution, we will continue to follow recommendations from the Centers for Disease Control and Prevention (CDC) for Fair Park events and inside all Fair Park venues. This includes wearing a face mask and practicing social distancing when attending an event or visiting a facility. We also strongly encourage guests to continue wearing masks while walking the grounds at Fair Park.
Fair Park staff will continue enhanced cleaning and sanitization protocols, and require all of our employees to wear face masks and have their temperature checked daily.
However, there is an inherent risk of exposure to COVID-19 in any public place where people are present. COVID-19 is an extremely contagious disease that can lead to severe illness and death. According to the CDC, senior citizens and guests with underlying medical conditions are especially vulnerable. By entering the venue, you voluntarily assume all risks related to exposure to COVID-19, and Venue disclaims any and all liability related thereto.
In accordance with the guidance and recommendations set forth by the CDC and local health officials, we respectfully request that the following guests not attend this event:
Guests who are feeling sick or experiencing cold or flu-like symptoms (including fever, cough and shortness of breath);
Guests who have been diagnosed with, or believe to have contracted, COVID-19, unless you have had no fever for 72 hours (without use of medicine) and 10 days have passed since symptoms first appeared;
Guests who have been in contact with an individual diagnosed with COVID-19 within the past 14 days; and
Guests who have traveled internationally in the past 14 days.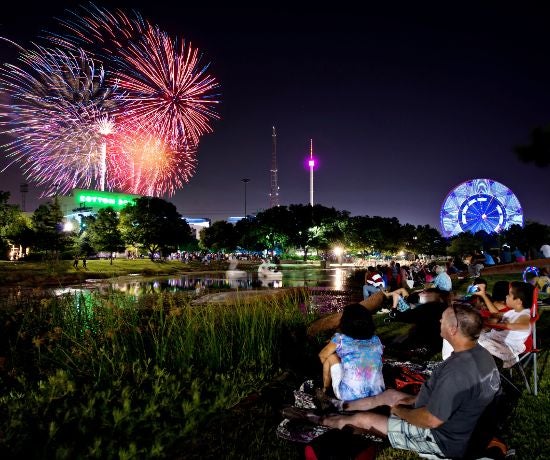 Presented by Regions Bank
Fair Park
Event Starts
4:30 PM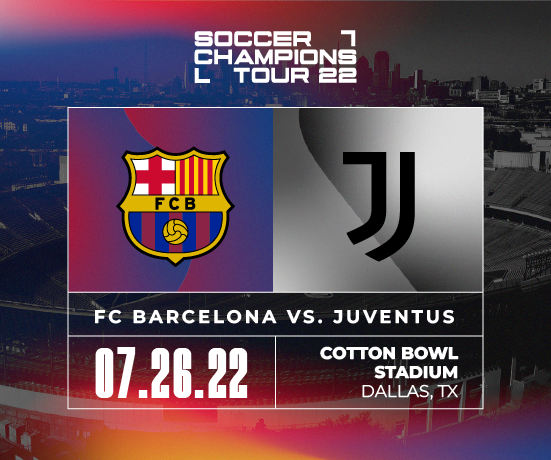 Soccer Champions Tour
Cotton Bowl® Stadium