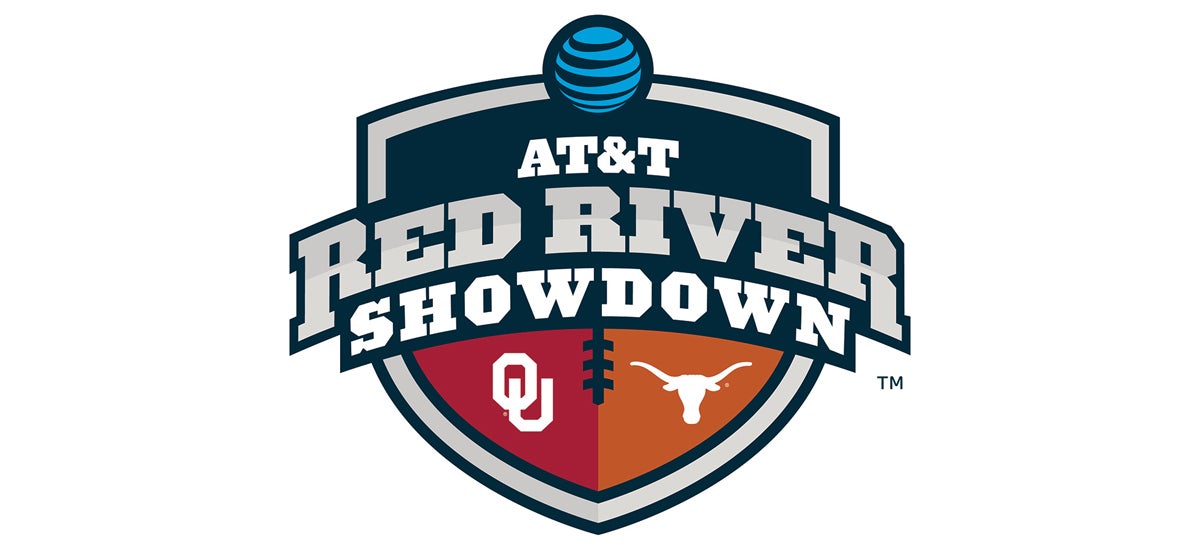 Texas Longhorns vs. Oklahoma Sooners
Red River Showdown
Texas Longhorns vs. Oklahoma Sooners
Red River Showdown
October
8
, 2022
Texas Longhorns vs. Oklahoma Sooners
Red River Showdown
Date

October

8

, 2022

Venue

Cotton Bowl® Stadium

Event Starts

11:00 AM
October 8

|

Saturday

at 11:00AM

11:00 AM
Event Details
The annual Red River Showdown between the Texas Longhorns and the Oklahoma Sooners will occur at Cotton Bowl Stadium on Saturday, October 8, 2022. The game kick-off is at 11:00 AM CDT.
Tickets to the game(s) will grant access to the State Fair of Texas.
Tickets to the State Fair of Texas do not grant access to the game(s). You will need to purchase a separate ticket for the game(s).
COTTON BOWL PROHIBITED ITEMS AND SECURITY:
Please arrive early to allow for an extra screening time. For a list of prohibited items, please see below:
All Bags, including backpacks
Purses that exceed 10" x 10"
Medical Bags will be inspected upon entry
All weapons of any sort
Alcoholic beverages of any kind
Artificial Noisemakers (bells, horns, kazoos, whistles, etc.)
Banners, flags, flag poles, signs, umbrellas, etc.
Cameras with detachable lenses greater than 10". Video cameras and tripods
Coolers
Any explosive or flammable items
Food & Beverages
Any items deemed a safety hazard or annoyance (balls, balloons, firearms, fireworks, Frisbees, glass, hard plastic or metal water bottles, laser pointers, etc.)
Pets (service dogs permitted)
Strollers
Tobacco products of any kind, including e-­cigarettes
Any type of seat cushions or chair backs
Baby seats
Security protocols at Fair Park include walk-through metal detectors and a clear bag policy. Permitted bags allowed in Cotton Bowl® Stadium to include: Only Bags and totes that are made of clear plastic and do not exceed 12" X 6" X 12", or one-gallon clear resealable plastic storage bags, or small clutch bags or purses (which are not required to be clear) that do not exceed 4.5" X 6.5".
All other bags (including but not limited to backpacks) and/or containers (including but not limited to cans, plastic bottles, thermos, coolers, and/or hard-sided bags) are prohibited inside the stadium.
Medical device bags are permitted, though will be subject to inspection upon entrance to Cotton Bowl® Stadium.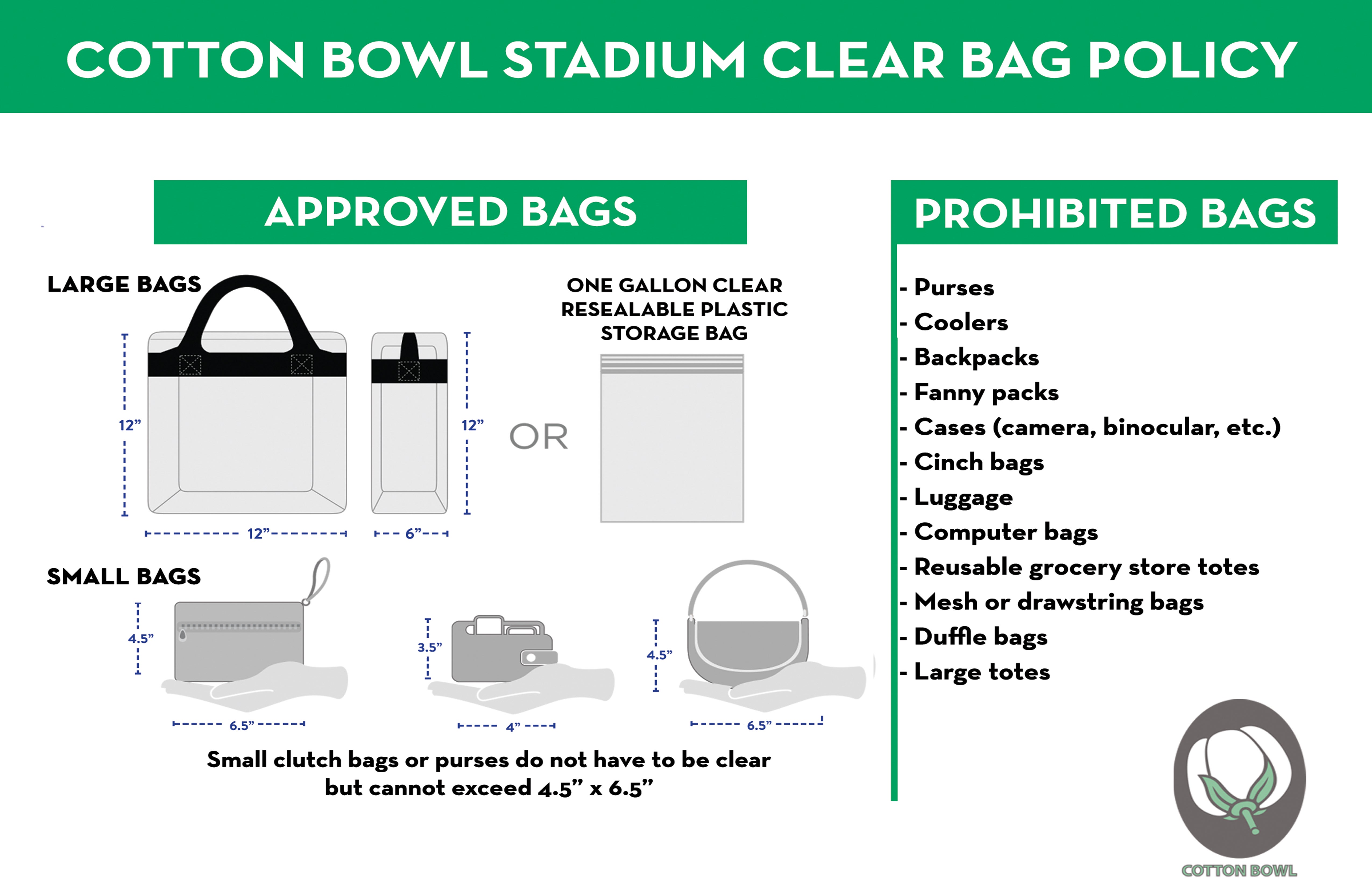 More information coming soon.
More information coming soon.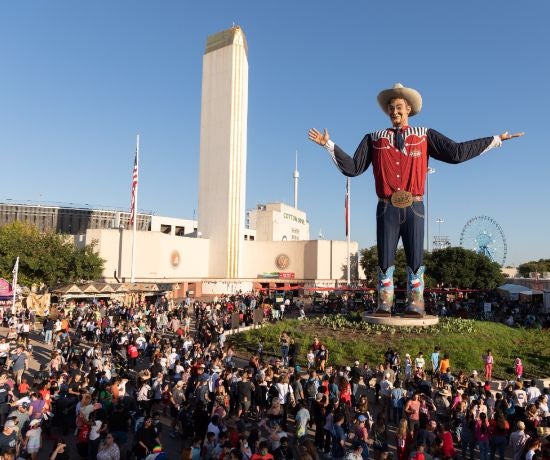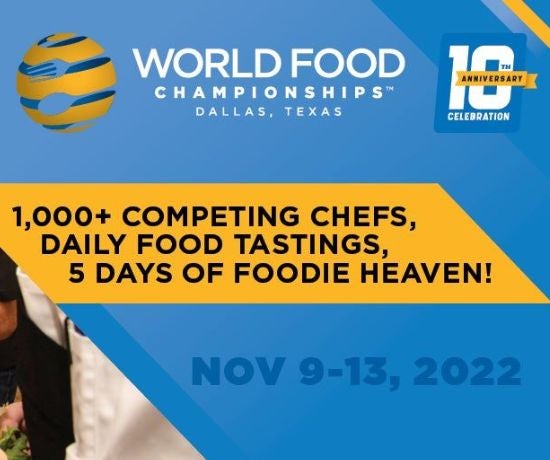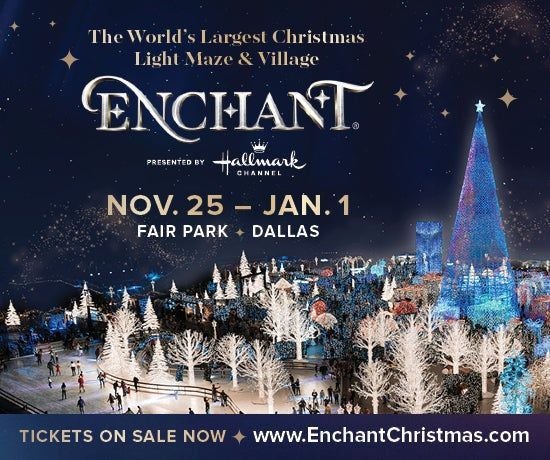 November 25, 2022 – January 1, 2023
Presented by Hallmark Channel
Fair Park
Event Starts
5:30 PM