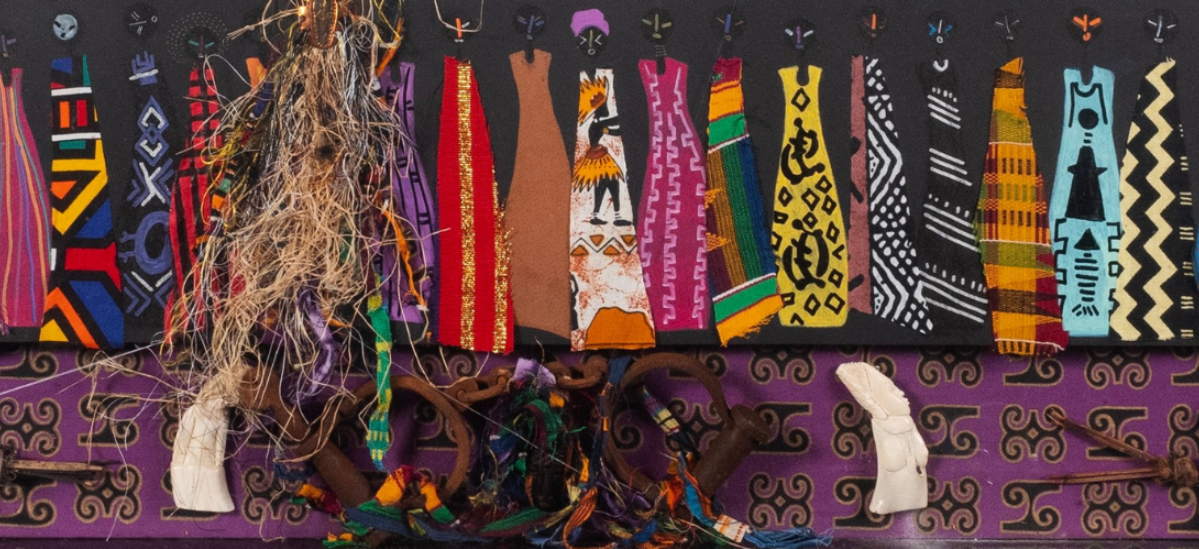 Frank Frazier – The Visionary, The Advocate, The Artist
Frank Frazier – The Visionary, The Advocate, The Artist
Apr. 11 - June 27
Frank Frazier – The Visionary, The Advocate, The Artist
Date

Apr. 11 - June 27

Venue

African American Museum

On Sale

On Sale Now
May 30

|

Tuesday

at 11:00AM

11:00 AM

Buy Tickets

May 31

|

Wednesday

at 11:00AM

11:00 AM

Buy Tickets

June 1

|

Thursday

at 11:00AM

11:00 AM

Buy Tickets

June 2

|

Friday

at 11:00AM

11:00 AM

Buy Tickets

June 3

|

Saturday

at 10:00AM

10:00 AM

Buy Tickets
June 6

|

Tuesday

at 11:00AM

11:00 AM

Buy Tickets

June 7

|

Wednesday

at 11:00AM

11:00 AM

Buy Tickets

June 8

|

Thursday

at 11:00AM

11:00 AM

Buy Tickets

June 9

|

Friday

at 11:00AM

11:00 AM

Buy Tickets

June 10

|

Saturday

at 10:00AM

10:00 AM

Buy Tickets

June 13

|

Tuesday

at 11:00AM

11:00 AM

Buy Tickets

June 14

|

Wednesday

at 11:00AM

11:00 AM

Buy Tickets

June 15

|

Thursday

at 11:00AM

11:00 AM

Buy Tickets

June 16

|

Friday

at 11:00AM

11:00 AM

Buy Tickets

June 17

|

Saturday

at 10:00AM

10:00 AM

Buy Tickets

June 20

|

Tuesday

at 11:00AM

11:00 AM

Buy Tickets

June 21

|

Wednesday

at 11:00AM

11:00 AM

Buy Tickets

June 22

|

Thursday

at 11:00AM

11:00 AM

Buy Tickets

June 23

|

Friday

at 11:00AM

11:00 AM

Buy Tickets

June 24

|

Saturday

at 10:00AM

10:00 AM

Buy Tickets

June 27

|

Tuesday

at 11:00AM

11:00 AM

Buy Tickets
View All Showings
Event Details
"Frank Frazier – The Visionary, The Advocate, The Artist" charts the 60-year career of one of America's most influential modern artists. The exhibition follows Frazier's epic and polarizing career as he changes artistic styles and explores mixed media, all while leaving his mark on the global art world. The exhibition will feature more than 30 paintings and drawings from the Dallas-based artist's public and private collections. Free and open to the public, the exhibition will run through June 27, 2023, at the African American Museum, Dallas in historic Fair Park.
Frazier's works encompass the personal and the political, the abstract and the figurative, and the joy as well as the tragic in his images. Frazier's work is greatly influenced by domestic and world affairs, from war and tragedy to humanities, activism, and political movements. As a Vietnam and Purple Heart veteran, Frazier is familiar with war and many of his works detail his own experiences while serving.

The exhibition offers visitors the opportunity to explore narratives of the African Diaspora while engaging in works that connect ancestral history with the contemporary world. The works of Frazier illustrate traditions in daily life, culture, history, and the impact of one's commitment to the arts. Frazier's ability to capture Black life, struggles, and joy enables viewers to connect in an aesthetic exploration of the power of reclamation and knowledge of one's history perfected through the art of storytelling.